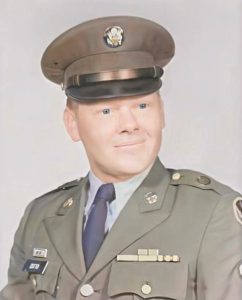 Tom Ditto, 75, of Texas City passed away June 30, 2023 after a battle with cancer.
Tom retired from Amoco/BP/INEOS at Chocolate Bayou after over 30 years.
Tom is preceded in death by his parents Thomas and Julia Ditto. He is survived by his loving wife of 57 years, Phyllis, his daughters; Dee Dee Martinez (Manuel) & Mandi Sanders (Chris), sisters; Barbara (Kenny), Joyce (Ed), Janice (Mike), Patsy (Perry) and Lettia (Dennis), brother Jimmy (Jean) and his grandchildren Miranda, Gage (Venessa), Courtney, and Dean, as well as a large and loving extended family and friends.
As per his wishes, there will be no memorial service. In lieu of flowers, please consider donating to Wounded Warriors, the DAV, or the NRA.