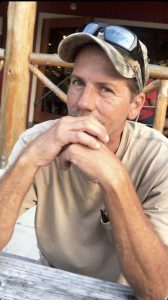 Thomas Troy Mikulenka, 54, born and raised in Texas, went home to be with His Lord and Savior Jesus Christ leaving League City Texas on October 13, 2021. Thomas was born December 2, 1966 to parents Doris and Gilbert Mikulenka in Houston, Texas. Thomas made his living as a Master Electrician not only did he love his work life; he was known for his excellent skills, knowledge, and workmanship. He helped people with no hesitation. Thomas also loved his friends & family, going to the beach, barbequing, gardening, and hanging out with his friends. He loved animals and raising his backyard hens. He also enjoyed helping out at Clear Creek Community Church when he was needed.
Thomas was preceded in death by his father.
He leaves behind to cherish his memory: his mother Doris Mikulenka DeBlasio; daughters Allyssa Mikulenka and Angela Mikulenka; former wife and friend Connie Mikulenka; sister Kathryn Perez and brother-in-law Jaime Perez; brother Donald Mikulenka; nephews James Thomas and Jonathan Bush along with many friends, family, customers, neighbors, and work crew family.
In his honor there will be a celebration of life 6:00 pm, Thursday, October 21, 2021, at the home of Dave and Carla Vanderweide, Santa Fe. Pastor Chris Alston officiating.