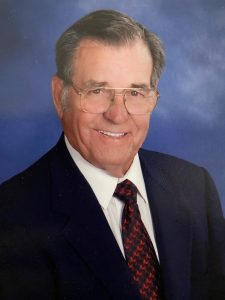 Thomas Earl Gregory Jr. (88) of Friendswood passed away on Wednesday, February 8, 2023.  Tom was born in Marianna, Arkansas on February 21, 1934, to Tom and Vera (Morphew) Gregory.
Tom moved to Galveston at the age of seven and graduated from Ball High School in 1951.  After joining Carbide as an operator, Tom met and married Jeannette Kostka and settled in Dickinson, Tx where they raised three sons, Tom III (Mendy), Joe (Melanie) and Larry (Kristen).  Tom was blessed with five grandchildren – Jeffrey (Jenny), James (Sydney), Michael (Emily), Loren and Claire, and five great grandchildren – Jack, Olivia, Henry, Maisie and Eloise.  Tom is survived by his children, former wife, Jeannette Gregory; sisters Saranne Bear (Robert) of Santa Fe and Kathleen Easley of Tomball.
Tom had a love for aviation, owning and flying numerous airplanes including his Piper Cub and Stearman biplane.  He was active in the Commemorative Air Force and Lone Star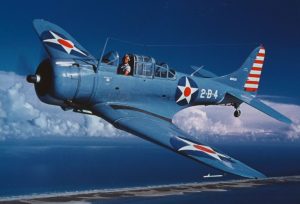 Flight Museum where he enjoyed flying in air shows across the country including the Wings over Houston Airshow.  Tom flew in several movies including the Final Countdown and Secondhand Lions, which featured his red Stearman.
Tom lived many years in Alvin and Manvel where he attended First Christian Church of Alvin and volunteered at the Alvin Food Pantry.
In lieu of flowers, please consider a donation to the Alvin Food Pantry or Lone Star Flight Museum.  Special thanks to the Morada Senior Living staff in Friendswood and to the Faith Community Hospice team that cared for our father.
A visitation will be held on Friday, February 17, from 9:30 to 10:30 AM at Crowder Funeral Home in Dickinson, Tx with funeral services at 10:30AM.  Interment will immediately follow at Forest Park East.