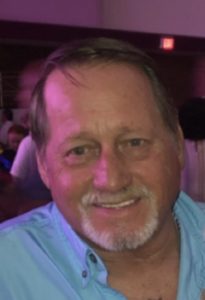 Terry Gene Gibbons, 69, of Santa Fe, passed away Wednesday April 6, 2022, in Houston.  Terry was born October 14, 1952 in Galveston, Texas, to Shirrel and Shirley Taylor. He graduated from Texas City High School. He was a resident of Clear Lake City formerly from La Marque. Terry served in and was honorably discharged from the United States Army, 82nd Airborne during the Vietnam Era. He had a long career in pipe fitting/welding at the refineries. He enjoyed hunting and fishing with his son and coaching softball for many years with his daughters. He enjoyed being a grandpa to his grandchildren.
Terry is preceded in death by his parents and grandparents.  He is survived by one son, Reese Gibbons (April); three daughters: Tiffany Walker (Matthew) of Baton Rouge,  Amanda Jensen (Anthony) of Galveston, and Taylor Gibbons;  two sisters: Denise Armstrong of Texas City and Brandi Roach of Port Neches; three brothers: Shane Taylor (Kimberly) of Hitchcock, Larry Taylor of Houston, and Simon Gibbons (Christie) of Conroe; four Grandchildren: Kade, Kinsley, Ava, and Abigale; and the mothers of his children Carin Gibbons and Katherine Burd.
A visitation will be held Monday April 11, 2022 from 5:00pm to 8:00pm at James Crowder Funeral Home, La Marque. A Vigil Service will be held at 7:00pm at the funeral home. A service will be held at 10:00am Tuesday, April 12, 2022 at St. Mary of the Miraculous Medal Catholic Church with Father Clint Ressler officiating. Burial will be at 12:30pm Monday, April 18, 2022 at the Houston National Cemetery. Acting pallbearers will include Reese Gibbons, Matthew Walker, Mark Armstrong, Anthony Jenson, Brandon Nicholson, Larry Taylor, and Jason Nicholson. Honorary Pallbearers will be Kade, Kinsley, Ava, and Abigale.