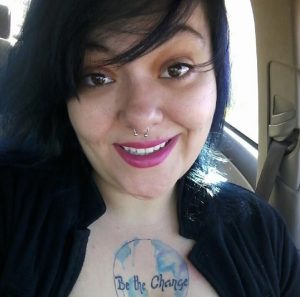 Taryn Kylie Kingcaid, 22, resident of San Leon, Texas passed away March 6, 2017 in Texas City, Texas. She was born January 23, 1995 in Webster, Texas to parents Joy Kingcaid Scott and Christopher Scott.
She was preceded in death by her great-grandmother, Roma Munroe and great-grandfathers Elmer Munroe and Edward Kingcaid.
She is survived by her parents Joy and Chris Scott; grandparents James and Sharon Kingcaid, and grandmother Joyce Scott; great-grandmother Alyce Kingcaid, and great-grandparents Rosella Scott and Klimite Scott; sister Jasmine Scott; and brother Jayden Scott; aunts Melanie Kocurek, Candida Scott, Krystal Scott, and Amy Lewis; numerous cousins; and great-aunts and great-uncles.
Taryn accepted Jesus as her personal Saviour when she was five years old, and had a deep love for God. Her passion for Jesus was evident during many periods of her life, and she was not afraid to share this passion with others. Heaven now has another angel for she has gone to be with her Heavenly Father, and has been given eternal life and peace.
She had many passions which included singing and drama, and we know even now she is continuing those passions in her new home in Heaven. Taryn had a special way of making her presence known and was very passionate about her beliefs. She will always hold a special place in the hearts of her family and friends.
Visitation will be held from 6:00 p.m. – 8 p.m. on Thursday, March 9, 2017 at Crowder Funeral Home in Dickinson, Texas. Funeral services will be held at 3:00 p.m. Friday, March 10, 2017 at Crowder Funeral Home in Dickinson with Pastors John and Jeana Gilligan officiating.