Sylvester Eugene "Gene" Staffa Jr.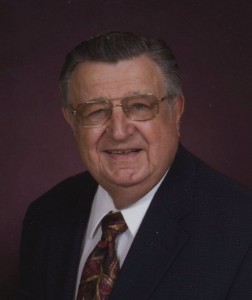 Sylvester Eugene "Gene" Staffa, Jr., passed from this life Friday, February 26, 2016. He was born
September 29, 1936 in New Gulf, Texas to proud parents, Sylvester Eugene Staffa, Sr.
and Ellen Johns Staffa. He was a graduate in August, 1959 of the University of Texas in Austin,
with a degree in Chemical Engineering. Gene went on to work for several small refineries,
then in 1965 he started his career at Marathon Oil until his retirement in 1991.
Gene married the love of his life, Katheleen McLemore Aguilar on October 30, 1970. His other
loves were spending time with his family, playing and watching golf, serving at church, making
jerky and pickled jalepenos, growing vegetables and herbs, as well as eating pineapple upside
down cake. Activities included fishing, cooking, UT anything especially football on TV, spicy foods
the spicier the better, also loved politics and traveling. He helped the Pilot Club for many years with
the Golf Tournament.
Gene leaves to cherish his memories, his loving wife, Katheleen, his eight children, Debra Beathard,
Cheryl Grabow and husband Fred, Stuart Staffa and wife April, Mick Aguilar and wife Ruby, Charles Aguilar
and wife Suzie, Ellie Evans, John Aguilar and wife Amy and Anna Broughton and many Grand and Great
Grandchildren along with extended loving family members.
A memorial service will be held at the First United Methodist Church in Dickinson, Texas on Thursday,
March 3, 2016 at 11:00 a.m. with family visitation at 10:00 a.m.
In lieu of flowers, memorial donations may be made to First United Methodist Church in Dickinson
or the charity of your choice.