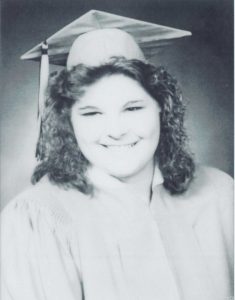 Susan Sullivan-Phelps (53) of Caldwell, Texas passed away on Tuesday, March 7, 2023 in Bryan, Texas.  She was born on January 25, 1970 to Loyde and Louise Sullivan of Texas City.
She was a graduate from Texas City High School class of 1988.  Susan was a resident of Caldwell but formerly from Texas City.  She worked at Wal-Marts (#529) in La Marque, Rockdale (#280) and Caldwell (#567).
She is preceded in death by her parents, her aunt Joan Schalk and mother-in-law Nellie Reyna.  Susan is survived by her husband of 17 years, Troy, sisters: Sarah Bennett and her husband John along with their children Carin and John Loyde (JL); Vickie Sullivan and her daughter Shelbie and her two daughters, father-in-law Johnny Reyna, aunts Margie Goff and Lucy Sullivan, numerous cousins, friends and co-workers.
A memorial visitation will be on Saturday, April 29, 2023 from 2:00pm-4:00pm at the Crowder Funeral Home in La Marque.
In lieu of flowers donations may be made to your Local Animal Shelter.