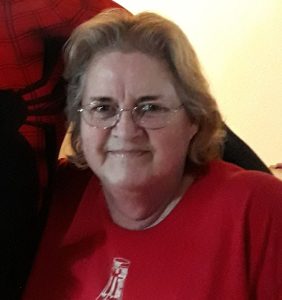 Susan Efird Reyer, 65 of Santa Fe passed away on Sunday, April 30, 2023 in Webster, Texas.  She was born on May 23, 1957 in Texas City, Texas to Carl and Minnie Efird.
Susan was a resident of Santa Fe and worked as a Florist at Bradshaw's in Texas City. She was a kind soul and a wonderful daughter, wife and mother and an amazing grandmother and loved her family dearly.
She is preceded in death by her mother; Minnie Efird, husband; Woody Reyer and brother; Carl Eugene Efird, Jr..  Susan is survived by her father; Carl Eugene Efird, son; Jason Reyer, and grandchildren; Jayden Reyer and Jenelle Reyer.
The service will be at a later date.