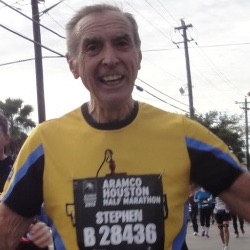 Stephen "Steve" Sawchak, 79 years old, entered into eternal rest with our Lord on Friday, August 4th 2017 in his home surrounded by the love of his wife, Ellen "Betty" Sawchak and four daughters. He was born January 10th, 1938 in Kingston, PA to Peter and Mary Sawchak.  He is preceded in death by his brothers John, George, Al and Pete Sawchak.  He is survived by his brother and sister-in-law Wes and Delores Sawchak, his sisters and brother-in laws Maryann and Steve Fedor and Kassy and Nick Sanguiliano.  He is survived by many nieces and nephews.
He is a veteran of the US Air Force and was discharged honorably in 1963, then graduated from the University of Texas in Austin. During his time in college, he met his life-long companion of 55 years, Betty. Together, they had 4 lovely daughters: Dr. Kathryn Sawchak married to Dr. Erik Severud with children Karissa, Mariah, Garrett, Collin, Gabriella and Victoria; Kari Sawchak Lindahl and Steve Lindahl with children Steven and Kaylie; Kelly Sawchak Mooney and Tom Mooney with children Hannah and Harrison; and Susan Sawchak.
Steve and Betty have lived in Clear Lake City for approximately 45 years. They are members of Saint Bernadette's Catholic Church.  Steve worked in computer engineering for 30 years with IBM and he retired in 1995.  He was an avid runner throughout his life.  He completed over 25 Houston marathons and 2 Boston marathons, as well as those in Galveston and San Antonio. The torch for his love of running will be carried on by his daughters and grandchildren.  He immensely enjoyed the outdoors, especially the trips to national parks.  He enjoyed coaching various sports for his daughters during their school years.  Later in life, he enjoyed watching his grandchildren in their various sporting activities.
Steve is now in peace running with the angels in heaven and his life will be celebrated at his memorial service on Friday, August 11th 2017, at Saint Bernadette's Catholic Church in Clear Lake City at 1030 am with a reception at the church to follow.