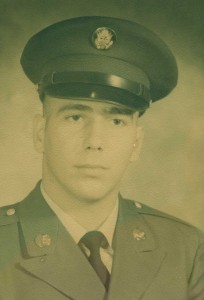 Stephen Martelli Jr., 64, twenty-four year resident of Alvin, Texas went to be with the Lord on November 10, 2015 in Webster. He was born September 29, 1951 in Dickinson, Texas to parents, Stephen Martelli Sr. and Martha Martelli. He served in the U.S. Army for seven years during the Vietnam War. He enjoyed politics and was a proud republican. He loved talking of past experiences. He adored his wife, Tammie, of thirty-four years. He was proud of his children and grandchildren. Most importantly, he loved Jesus Christ.
He is survived by his wife Tammie Martelli; daughter, Melissa Binnicker and husband Gary; sons, Michael Martelli and Joey Martelli; grandchildren, Matthew, Destiny, Caterina, and Nick; and his four legged child, Hearty Rose, his beloved dog.
Visitation will be held from 6 p.m.-8 p.m. Thursday, November 12, 2015 at Crowder Funeral Home in Dickinson, Texas. A graveside service will be held at 11:00 a.m. at Forest Park East Cemetery in Webster, Texas.
Honored to serve as pallbearers are Gary Binnicker, Joey Martelli, Mark Martelli, Jeff Yates, Felix Salazar, Luis Martinez.