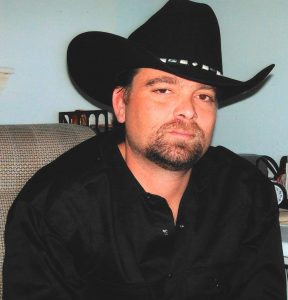 Stephen Andrew Otto, 47, a lifelong Houstonian, passed away on July 31, 2020 in his home. Stephen was born in Houston, TX on October 21, 1972. Although he spent several years in Austin, TX, where his eldest son was born, he quickly returned to his hometown.
Whatever Stephen tried; he experienced success. He was a go-getter who saw an opportunity around every corner. Stephen's talents knew no bounds; he was an amazing cook, his bar-b-que had no rivals, he loved to write and play music and sang to standing ovations at the Houston Rodeo.
Stephen started his own business selling roofs out of a briefcase and grew it to a successful company over several decades.
Stephen suffered through the effects of cancer and treatment for over four years. Although his multiple surgeries left him in pain and disfigured, he regularly attended St. Elizabeth Ann Seton Catholic Church, where he found peace. He endured it all and fought hard for life. Now, he is free.
Stephen is preceded in death by his father, Andrew Otto; sister, Judith Otto; brothers: Andrew Otto and John Otto; paternal-grandparents: Aubrey Otto and Virginia Otto; maternal-grandparents: Felix and Geneva Giammalva.
Stephen leaves behind his; mother, Janice Akeroyd; son, Taylor Hall and wife Samantha; daughter, Catherine Otto; grandchildren: Kinsley Tatum and Mason Hall; sisters: Kathleen Erikson, Colleen Adams, and Susan Pechacek.