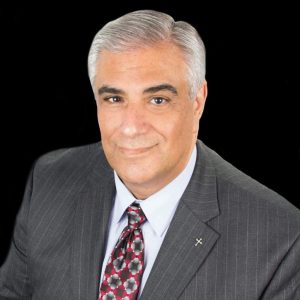 On Thursday, April 28, 2022, the Lord called his loving servant Silvio P Vincenzo home. Born June 30, 1952 in Providence Rhode Island he lived there until coming to Texas in 1993. He lived his entire life trying to make the lives of others better anyway he could and would do whatever it would take to accomplish the job. For over twenty years he could be heard on several Providence and Boston's best radio stations as a number one rated personality. He served as CEO and President of Silvio P Vincenzo and Associates, Southwest Financial Services and Pro-Serve Legal Services who he ran along with his loving wife. After retiring, he volunteered as a Volunteer In Policing for the city of League City, Police Department putting in as many as 1000 hours a year and was also a Bigs In Blue. Proceeded in death by his Father Silvio Vincenzo, his Mother Jennie Allen and his Stepmother Deolinda Vincenzo. He is survived by his wife, who he loved completely and believed she was a gift from God and truly the love of his life, Debra Vincenzo. A brother Alphonse A Vincenzo of Providence RI, two sisters, Gerry Sears of East Providence, RI and Dawne Wise of Deltona FL, a stepdaughter Mary Ann Knight Cheng and her husband Patrick, two nieces Holly and Miranda, one nephew Dustin, and three great nieces and one great Nephew. He also leaves behind his other true love, best friend and trusted dog Bella.
The Family will receive friends on Sunday, May 1, 2022 from 3-6:00pm with a Funeral Service at 4:00pm at Crowder Funeral Home, 1645 East Main, League City, Texas 77573 with Deacon Russ Carroll officiating.
In lieu of flowers, You may send memorials to the American Cancer Society, PO Box 22478
Oklahoma City, OK 73123.
A Funeral Mass and Interment will be held under the direction of Perry-McStay Funeral Home, 2555 Pawtucket Ave, East Providence, RI 02914, (401) 434-3885.