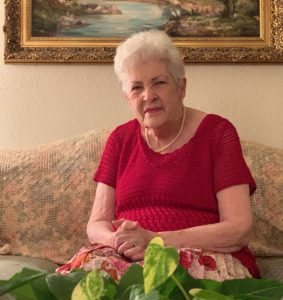 Shirley Ruth Hay Carey, 87, of Hitchcock, Texas passed away on Saturday, February 12, 2022 in Texas City.  She was born April 8, 1934 to Elmer Hay and Merle Lee Sanders Hay in Houston, Texas.
She was a member of Baptist Temple in the Heights and was a graduate of John H. Reagan High School in 1952. She graduated from Baylor University and married her High School sweetheart, William Neal Carey, on August 26, 1955. She taught math until Neal completed seminary and they started a family. They had three children and she was a homemaker and pastor's wife. After moving to Hitchcock, she returned to teaching and taught advanced math at Hitchcock High School until retiring from full-time teaching after 25 years. She was a long-time member of First Baptist Church of Hitchcock where she taught Sunday school for many years. She enjoyed reading, church activities and spending time with family.
She is preceded in death by her parents and her husband.  She is survived by her children Mark Carey and wife Patricia of La Porte, Scott Carey of Ft. Worth, Karen Peterson and husband Keith of Hitchcock, Christopher Khey Wood of Ft. Worth, Michael Southall and wife Daniella of Houston,  grandchildren:  Mark Turner and wife Melissa, Charles Turner and wife Courtney and Maeghan Carey and boyfriend Chad Noack,  great – grandchildren:  Jakob Riley, Tayden Turner, Madilyn Turner, Makenly Turner, Teague Turner, Kaila Southall, Travis Southall, Jake Southall and Jackie Southall and her pets Max and Prince.
Visitation for family and friends will be from 4pm – 7pm on Sunday, February 27, 2022 at James Crowder Funeral Home in La Marque, Texas. Funeral services will be Monday February 28, 2022 at 11am at Galveston County Church (formerly First Baptist Church Hitchcock), 6601 FM 2004, Hitchcock, Texas with Rev. Mark Neeley officiating.
Pallbearers are Steve Cantrell, Tom Ivey, Chad Overton, Everett Philen, Mark Turner and Charles Turner. Honorary Pall bearers are Jerry Rudloff, Phil Overton and Richard Overton.