Shelly D. Parnell Ziegler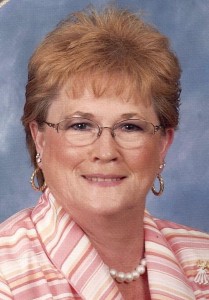 On Sunday, April 10th, Heaven grew brighter as it welcomed Shelly D. Parnell Ziegler home. Shelly fought a long battle with Alzheimer's with class and dignity. Her kind and loving heart has touched a wealth of souls during her 72 years.
Born October 24 in 1943 to Nola (Nunnery) and Landon Parnell she grew up on a cotton farm in Steele, Mo. It was these humble beginnings and the life lessons of respect, hard work, compassion and kindness to all, that shaped the woman she was to become. The fiery red head, with a love of fast cars and slot machines and her Houston Texans, lived life to the fullest.
Shelly was reunited in heaven with husband Jerry West Ziegler Sr., parents Nola and Landon Parnell and siblings Norma Rayburn, Jimmie Parnell and Donald Parnell. She leaves behind brothers and sister Winston Parnell (Colleen), Garry Parnell (Renee) and Dorothy White (Richard). Children are Pam Tracy (Jack), Denise Chou, Wendy Moeller (Jerry) and Jerry Ziegler Jr (Charlene). She leaves her special daughter and family Maria Olmos, Miguel Olmos, Miguel Angel Olmos and Daisy Olmos. Her grandchildren Mathew Tracy, Shannon Dean (Oliver), Whitney Ziegler, Stephanie Cruz (Peter Medrano) Justin, Caitlyn, Shayna and Carissa Lijewski, Bodie, Connor and Taylor Moeller, Jeremy Ziegler (Amy) and four great grandchildren. Remembrances can be sent to the Alzheimer's Association of Houston and SE Texas 6055 W Loop E Houston, TX 77087.
Visitation 5-8 Crowder Funeral Home 851 FM 517 Road West Dickinson TX on Wednesday April 13. Funeral services at First United Methodist Church 200 FM 517 Dickinson TX at 10 am Thursday April 14.