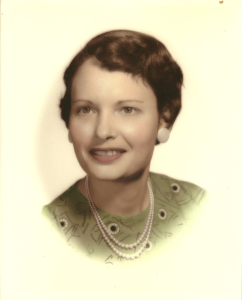 Sheila Mae Collins, 93, of Missouri City, TX., passed away October 19, 2023 in Meadows Place, TX. Sheila was born on March 14, 1930 in Galveston, TX., to Francis and Loretta Cassidy.  Mrs. Collins worked as an Administrator for a small business for 20 years and was a member of Sugar Creek Baptist Church in Sugarland, TX.
Sheila is preceded in death by her father Rev. Francis Cassidy; mother Loretta Cassidy; sisters Ella Smith and Mary Elzy.  
She is survived by her husband Frank Collins; daughters: Debie Logan, Peggy Vereen, and Lynet Perkins; son, Charles Michaels; 6 grandchildren and 4 great grandchildren; sister, Patricia Cassidy; brother, Michael Cassidy.
There will be a service, 11:00 A.M. on Tuesday October 24, 2023 at Crowder Funeral Home, 2422 E. Broadway St. Pearland, TX. 77581. Graveside service will be 2:00 P.M. on Tuesday October 24, 2023 at Galveston Memorial Park Cemetery in Hitchcock, TX.