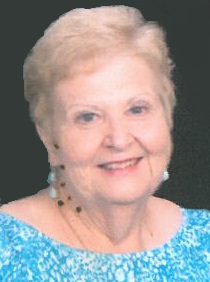 Sharon Lee James, 75, of Clarksville, TN passed away July 4, 2018 in Sugarland, TX.  Sharon was born to the late Billie and Martha Skaggs on March 5, 1943 in Indianapolis, Indiana.  She and her family moved to Russell, Kansas when she was a small child.  She graduated from Russell High School.  She studied at Brown Mackie School of Business.
Sharon was a long-time member of First Assembly of God church in Clarksville, Tennessee.  She was a Missionettes leader and Sunday school teacher.  The last several years she volunteered in the Sunday school office.  She participated in the monthly Senior Saints dinners at the church.
She retired from Blanchfield Army community Hospital at Ft Campbell, Kentucky in 2008.  She worked in the Logistics Division's Property Book Branch for more than 30 years.  After retiring she continued supporting the hospital by working for General Dynamics making patient appointments for the Primary Care Clinics until 2012.
She was a member of the Clarksville Chapter 870 of the National Active and Retired Federal Employees (NARFE) association.  She enjoyed monthly luncheons with other BACH retired friends.
Sharon was preceded in death by her parents Billie and Martha Skaggs, her spouse Leroy "Chief" James, Baby Dougie, and sister Sandra Kay Skaggs Homann.
Sharon is survived by her niece Stephanie Homann Heitman and her spouse Christopher Heitman, her nephew Robert Homann and her great nephews and nieces Niklas Heitman, Andrew Heitman, Rayna Homann Lynn and Kathryn Heitman.  She also is survived by her many special friends that she loved dearly.
Funeral service will begin at 10am Saturday, July 7, 2018 at Crowder Funeral Home in Pearland.