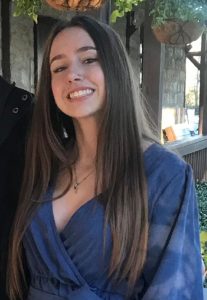 Sabrina L. Borel, age 21, passed away on March 19, 2022, in her home in Houston, Texas.  She is survived by her: parents, Matthew and Connie Borel; her brother, Corbin Borel; her sister, Christina Sargent; brother-in-law, Cory Sargent; her grandparents, Buddy and Betty Borel, and many other family members.
Sabrina was born on December 18, 2000, in Houston, Texas. She was someone who loved life and all the adventures awaiting her in the future. She will be remembered for her friendly smile and gentle kindness she showed towards others.  She enjoyed the companionship of friends in the love of life as well as her relaxing time with her cat and dog. Her vibrant and sweet spirit will be with us always.
A mass will be held in Sabrina's honor at St. Bernadette Catholic Church 15500 El Camino Real Houston TX 77062 at 10:30 am on Wednesday March 23. The burial service will be held the following day, Thursday at Forest Park East Funeral Home 21620 Gulf Freeway, Webster TX 77598 at 12:00 pm.  Donations and condolences may be offered at 17077 N. Texas Ave. PO Box 58522, Webster, TX 77598.
As well as,  https://www.gofundme.com/f/sabrina-borel-memorial-fund