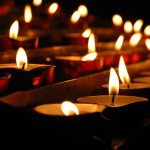 Texas City – Russell Wayne Grigar, 55 of Texas City, Texas passed away Sunday, August 31, 2014 in Galveston, Texas.
Russell was born October 25, 1958 in Houston, Texas, the son of John Anton Grigar and Patricia Ann Mayes. He was a resident of Texas City for three years and was formerly of Dickinson, Texas. Russell was a driver for the auto dealers. He is preceded in death by his father.
Russell is survived by his mother and step father Pat and William Whittington of Dickinson; his half-sister Betsy Cook and brother-in-law Chris of Houston; a brother Curtis Whittington of Dickinson, Texas; and two half-brothers, James Grigar and Sean Grigar and his wife, Leslie.
A Memorial Service will be held Saturday, September 6, 2014, 10:00 am at Crowder Funeral Home Chapel, Dickinson, TX with Brother Richard Sumner, officiating.