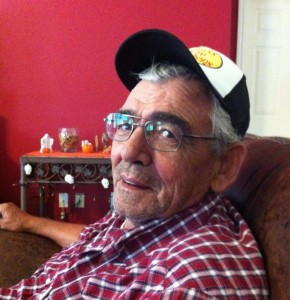 Roy Allen Mills, 70, of Alvin, Texas passed away in his home after a long battle with cancer on February 6, 2016.  Roy was born May 21, 1945 to Trup and Annie Ruth Mills in Sugarland, Texas.  Roy was known as Comanche 1 by his coworkers at Kellogg Brown and Root.  He was a master welder and was well respected by his peers and seen as a mentor to those he supervised. He was a maverick among men. In his spare time, he loved to dance with his wife, hunt and fish, and was a member of the NRA. He was a loving husband, father and grandpa. Roy was preceded in death by his parents, his beloved wife of thirty years Barbara Jo Williams Mills, and sisters, Kathy Tower and Betty Griffin.
Roy is survived by his daughters, Cynthia Finlan and husband Frank, Kristen Crain, Gina Davis, and Shelby Palmer and husband P.J., son Trampus Joe Mills and wife Misty, brothers, Tom Mills and wife Carol, Clarence Mills and wife Rosemary, Floyd Mills and wife Barbara, and Charlie Mills, fourteen grandchildren and 10 great grandchildren.
The children of Roy A. Mills would like to invite friends and family to join them for a pot luck Luncheon on Saturday, February 13,2016 from 12:00 pm – 4:00 pm at The American Legion Hall at 206 South Durant St. Alvin, TX 77511 to have a celebration of his abundant life. He would want us to remember him as he lived, full of piss and vinegar and always good for a joke or 2. He found humor in just about any situation. For information regarding floral arrangements please call Crowder Funeral Home, Dickinson, TX.
Comanche 1 signing off.