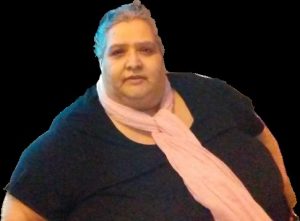 Rosalinda "Rosie" Meade, 61, of Hitchcock, Texas, passed from this life on January 8, 2023. Rosie was born on November 3, 1961 in Tulare, California to parents, Guadalupe and Marta Hull Vasquez, Sr.
Rosie worked in the nursing field at early age then became a full-time mother and grandmother
She is predeceased by her brother, Mario Vasquez.
She leaves behind to cherish her memory, husband, Rodney Meade; daughter, Ashley Meade; sons, Cletus and Marcus Meade; sisters, Maria V. Lopez and husband, Victor, Sylvia V. Hurtado and husband, Sergio, Diana V. Medina and husband, Ignacio, Alice V. Guerra and husband, Francisco, Leticia V. Ybarra and husband Rudy; brothers, Guadalupe Vasquez, Jr. and wife, Janelle, Miguel Ortiz Vasquez and wife, Margo; In-laws, Deedee Mendoza, Tim Meade, Pete Meade and wife Janet, Regina Meade, Kathy Dupree, and Rebecca M. Rodriguez and husband, Lou; grandchildren, Curtis Meade, Elizabeth Meade, Michael Meade, Jeremiah Meade, Amani Rose Meade, Stefani Faith Meade and Sofia Grace Meade, as well many other family and friends.
In her honor, there will be a visitation on Saturday, January 14, 2023 from 10:00am to 11:00am at Crowder Funeral Home in Dickinson, Texas. A vigil will follow at 11:00am. Interment will follow  the vigil at Mt. Olivet Catholic Cemetery in Dickinson, Texas.
Honored to serve as pallbearers are Miguel Ortiz Vasquez, Sr., Cletus Meade, Thomas Guerra, Evaristo Nunez, Xavier Guerra, Rudy Ybarra, Jr., Christopher Hurtado, and Omar Llanas. Honorary pallbearers are Curtis Meade, Michael Meade and Jeremiah Meade.