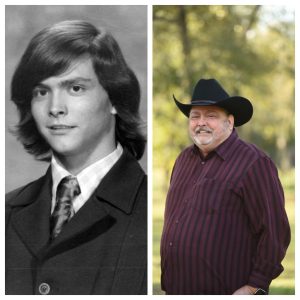 RONALD Ray Stotts, 65, of Pearland, Texas, passed away April 29, 2022 in his home. 
Ronald was born in Lubbock, Texas on August 7, 1956 as the first son of Joseph and Betty Stotts. Ronald grew up in Kerrville, Texas alongside his three younger siblings. As a young adult, Ron joined The Church of Jesus Christ of Latter-day Saints. He spent several years on mission, disciplining in Harrisburg, Pennsylvania. In the 70's, Ron joined the Army as a paratrooper in the 82nd Airborne, 6C battalion. 
Ronald welcomed his son, Andrew in 1981 and his daughter Darien in 1986. Aside from his children, Ron devoted much of his time to his career and work family. He worked with Orkin Pest Control for 28 years where he began as a technician. He was promoted many times and moved across various states to fulfill his duties. He fondly spoke of all his wonderful colleagues and friends who felt like family.  Ron retired as a Region Manager with Orkin in 2017. 
Although Ronald spent his last years of life in many health battles, he frequently spoke of the gratitude he had for receiving a transplant that helped extend his life. He was the best Grandpa, Paw-Paw and loved to spend time with his five grandchildren. 
Ron was a spirited soul known for his wit and practical jokes. He was everyone's friend and had an incredible talent of building the most heartfelt, deep relationships. Ronald was everyone's counselor, known for lending an ear and giving the best advice. 
Ronald is preceded in death by his parents, Joseph and Betty Stotts. He is survived by two children, Darien Long, husband Thomas and Andrew Stotts, wife, Kristi. Ronald is blessed with five grandchildren: Jude Willet, Audrey Stotts, Leo Stotts, Ellis Long and Blake Long; one sister, Deborah Lozano, husband Frank; four brothers: Curtis Stotts, wife Janice, Charles Stotts, Steven Stotts, wife Karla and Roger Stotts and many wonderful nieces, nephews, cousins, and extended family and friends. 
Services will be held in the coming weeks in Kerrville, Texas.