Saying Goodbye to Buck.
Ronald Clayton Rogers passed away on July 11, 2016 in League City Texas, at the age of 82.  Born on February 12, 1934, in Hobart, Oklahoma, to parents Burnise Clayton Rogers and Pairalee Rachel Wiilliams -Rogers.
"Buck" as he was known to all, always loved participating in sports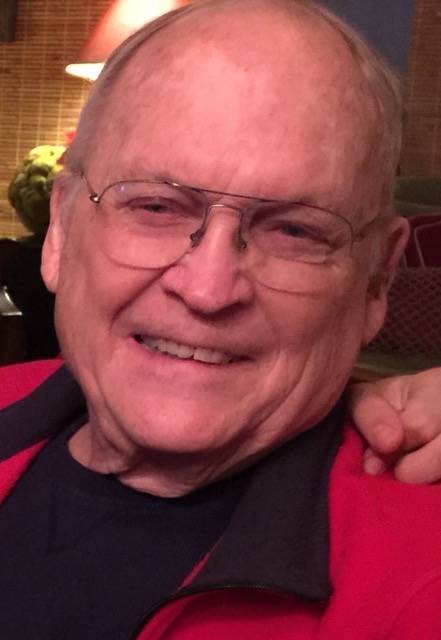 and exercise. He played basketball, was a football center in High School, famous in his hometown for the long snap. He continued to enjoy activities such as handball, tennis, golf, swimming, and as of the last ten years working out at The South Shore Fitness Center, up until his very last days.
Ron served in the Navy, chauffeuring "The Admiral ". He worked as a used car salesman in his early days in the family business in Wichita Falls, Texas, and later here in Houston. Finally, he went on and chose a path different than his family, and became a beloved "Walking U.S. Postman," in the University area, of Houston.  Eventually retiring from the job in the postal inspector's office.
Buck's hobbies beyond sports were PEOPLE, he loved all people and enjoyed being the hometown welcome committee, here at the local gym, sharing his time and theirs to spread a feeling of community to all.  He knew almost everyone's story, and could repeat all their family's adventures. Matt the director, of "The Fitness Center" referred to "Buck", as their official/ Unofficial Greeter.   He was a "People Person", a people who needed people to feel fulfilled.  He loved and knew all the families and their children too, who would put a huge smile on his face when they'd run and hug "Buck", as he shuffled around the gym.
Proceeded in Death by his parents Pairalee and B.C. He is survived by his loving and devoted Spouse of 56 years, Edeltraut "Edie" Lohey- Rogers, his eldest daughter Cindy Pairalee & husband Jess Shurtz, youngest daughter Renee Michelle & husband Chad Matthews, brother Richard Burnise Rogers, 4 Grandchildren Sheree Sommer,  Levi Granger, Lauren "L.J." Matthews, Colton Matthews, and great grandchild 1yr old Thomas "TK" Sommer.
The Memorial Service honoring Ron's life will be given by Pastor Greg Poore of Clear Creek Community Church, and held at "The chapel" at Crowder Funeral Home, 1645 East Main Street. League City, TX 77573, this Friday Morning, July 15th, at 9:00 am for social greeting and remembrance time with all who wish to join, service to follow at 10:00-11:00am.
The family will have a private scattering of his remains, with a burial at Houston's National Cemetery for Veterans on a later date.
The family would like to kindly request in lieu of flowers that all acts of kindness and condolences be made in way of a kind note of memory, or if one wishes to honor Buck further that they might consider making a donation in his name to the local ministry that helps those suffering with depression and Bi-Polar Disorders.
Please make all donations in his name to their online link at: dbsahouston.org
Or mail to: DBSA Greater Houston, PO Box 27607, Houston, TX.77227
It was Humanity that held up Buck in loving kindness, and it would be a beautiful legacy to honor  his memory with the help people can be to people by serving one another with a simple act of kindness and generosity.   May other families be lifted in our time of pain.