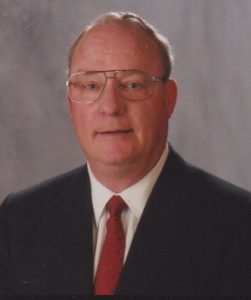 Roger Donnelly, aged 89, passed away on December 14, 2022, in Houston, TX.   He was born on August 16, 1933, in Topeka Kansas. Proceeding him in death were his: parents, Joseph Donnelly and Hilda Leonard; daughter, Kathy and her husband David; brothers, Michael and Jerry. He is survived by his; wife Ina Donnelly, brother, Patrick; sister, Dixie; sons, Terry (Melissa) and Brian (Sue); grandchildren, Daniel, Michael, Elizabeth, Claire, Rebecca and Nick; great grandchildren, Drake and Rowan; and numerous family members and friends
When his nation called, he answered by joining the US Army. He earned a business degree and worked for NCR for 25 years and retired as Regional Director in Atlanta, GA. In 1982 he started Donnelly Hamco, which has been in Business for 40 Years. Roger served on the Board of Directors for the Clear Lake Chamber of Commerce. Additionally, he served on the Board of the Houston Restaurant Association, President of the University Green HOA, Board of Directors at Freeman Library, an officer for the Space Center Rotary (where he became a Paul Harris Fellow and a Floyd Boze Fellow), Finance Officer for the American Legion Post #490.
A Memorial Service (with Full Military Honors) will be held on Tuesday, December 20, 2022, at 10:30AM at Houston National Cemetery, 10410 Veterans Memorial Dr. Houston, TX  77038.  If you cannot attend, a celebration of life will be held at a later date.