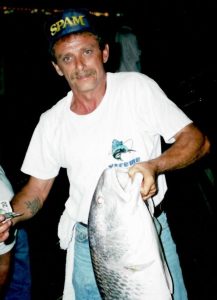 Roger Dale Tresler, 66, a resident of Pearland, TX for 30 years, passed away July 26, 2023 in Houston, TX.  Roger was born January 26, 1957 in Peru, IN. He was employed with Primoris in Pearland for 10+ years.
He is preceded in death by his son, Jonathan Tullos; brother Terry Ussery and parents Albert and Eva Mae Tresler
Roger leaves behind his wife of 33 years Lorie Tresler; daughter, Yvonne Tresler; grandchild, Jonathan Daniel. Sisters: Dawn Kinney, husband Kim, Debbie O'Hearn, husband Dennis, Teresa Plasterer, husband Ed, and Kathy Dillman, husband Rick; brothers, Wayne Colby, wife Lori, and Kevin Yocum, wife Jennifer, as well as numerous nieces, nephews and extended family members.
Roger was an avid fisherman and hunter. His love for the outdoors was well known by all of his friends and family.  His other hobbies included shooting pool, playing cards and riding motorcycles.  As a fabricator by trade he spent a lot of time building things and creating outdoor cookers.
A memorial visitation will be from 11:00 a.m. to 1:00 p.m., Monday, July 31, 2023 in the chapel of Crowder Funeral Home in Pearland.
In lieu of flowers, please contribute to any animal rescue of your choice in honor of Roger Tresler.