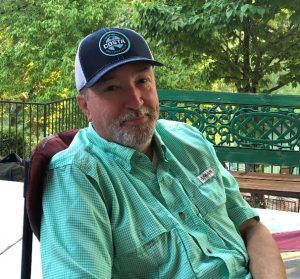 Rodney Raymond Bradley, (age 70) of Friendswood Texas, passed away suddenly on Saturday January 7, 2023 while dining out with friends.
Rodney, known by many as RRB, was born on June 12th, 1952 in Hotel Dieu Hospital, New Orleans, Louisiana to Louis and Lorraine Bradley. Rodney grew up in Metairie and attended East Jefferson High, leaving his sophomore year after his brother died in Vietnam to help his ailing mother. He got a job at a local area fire protection company where he fell in love with the fire safety business. In 1975, he relocated to Houston and joined Fire Protection Service, Inc. Rodney was promoted to General Manager in 1982 and became the company's President and owner in 1993. For 30 years, RRB endeavored to grow FPS and frequently told people they should "do what they love" because that made work enjoyable and rewarding. Rodney is known for and remembered as an extremely generous and kind soul. He consistently supported veterans, active duty military, first responder associations, and the 100 Club. He also sponsored children's sporting teams, church outreach programs, homeless shelters and was happiest when he could lend a helping hand to others in their time of need, or brainstorm solutions for the particular challenges they were facing. With his outgoing personality, Rodney didn't know a stranger, even though some had a hard time making out his Cajun accent.
Rodney was so proud of his family and valued his many friendships. He is survived by his loving wife of 38 years, Sherryl, his eight children, Shane Bradley, Heather Morgan, Shanna Studebaker, Rebecca Bradley, Rachael McCollom, Roy Bradley, Grant Bradley, Gillian Bradley, his twelve grandchildren, his sister Dale Bradley, his nephew Zach Spain, and many beloved extended family relatives & close friends in Louisiana and Texas. He is preceded in death by his parents Louis and Lorraine Bradley, his brother Louis, his sister Phyllis, and his son Rodney Raymond Bradley II.
The Bradley family is hosting a memorial service & reception on Saturday January 21, 2023 at Stone House Manor located at 316 Nasa Road 1, Webster, Texas 77598.
10:30am                  Visitation
11:00am – 12          Remembrance Memorial Service
12 – 2:30pm           Celebration of Life Reception
In keeping with his roots, classic Cajun dishes will be served at a reception immediately following the Service. A private burial will be held at a later date.
In lieu of flowers, the family asks that you consider making a donation in memory of Rodney to the American Diabetes Association or the 100 Club in which he was a lifetime member. (https://diabetes.org/?form=Tribute&ada_source=WWMXXXX02HW001M001CC&ada_sub_sou rce=left-nav&autologin=true)