Robin Nicole Thomson McMillin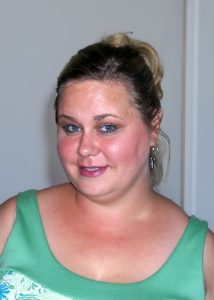 Robin Nicole Thomson McMillin passed away peacefully in Houston, Texas on September 16, 2023 after a long battle with breast cancer. She was born December 9, 1973 in Houston, Texas, to Rusty and Deborah (Garner) Thomson. Robin was preceded in death by her mother Debbie (Garner) Thomson, uncle Ronald Garner, paternal grandparents Bob Thomson and Roberta (Gandin) Domaschk, and maternal grandparents Robert and LaVerne (Hollaway) Garner.
Robin will forever be cherished in the memories of her father Rusty and wife Lori; husband David and daughters Britteny and Shelby; brothers Troy and wife Johnna, Eric and wife Jennifer, Juston and wife Ashley; many beloved aunts, uncles, cousins, nieces, nephews, special grandmother Marie and granddaughter Aubrie. Robin's special friends Amy (Krejci) Johnson, Barbara (Kitson) Urdiales and Marci (Hoagland) Carbaugh along her three dogs Kodi, Lady and Max that she loved as much as any humans!
Robin grew up in Houston, Texas attending South Houston HS. She was a hard worker from a young age and started working in high school. She had various jobs, sometimes more than one at a time, to try to earn her own way early on. It was very important to her to go back to school later in life. Robin earned her Associates Degree from HCC and her Bachelor of Science degree from the University of Houston Clear Lake. She graduated from both with High Honors and on the Dean's List all the while in the middle of raising a family.
Robin would have a career in the construction industry as an Assistant Superintendent/Project Manager Coordinator. She was good at taking care of all of the tiny details, keeping track of all the logs and draw schedules, staying on top of all of her "guys" and the trades. She would stand toe to toe with any of the "guys" and remind them all of what was expected and when.
Robin loved her crafts. She was always up to try a new craft and would typically pull others in to helping as well, especially the girls! Some of these crafts included sewing, knitting, quilting, crocheting, painting, ceramics, jewelry making, decorative cup making, Ukrainian egg decorating, and many, many more. She especially loved doing crafts to give away to others.
Robin attended River Pointe Church in Missouri City, serving on the Guest Connections "Red" Team. She loved getting to church early so that she could enjoy the worship portion of the service. She participated in several small groups and always encouraged others to do the same. She will be dearly missed by all of those she leaves behind to cherish her memory.
A memorial service in honor of Robin will be held at 10am Saturday September 30, 2023 at River Point Church located at  7057  Knights Ct, Missouri City, TX 77459.