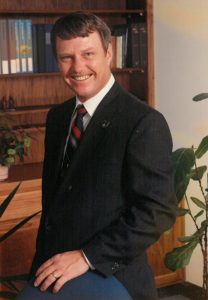 Robert Thornton, 67, of La Marque passed away Tuesday, September 11, 2018 in Texas City.  He was born in Greenville, Mississippi to Elizabeth Lucille and William O. Thornton, Jr.
He was a Southern Baptist and a Manager at Bearcom Telecommunications.  Robert lived in La Marque for over 26 years formerly from Jackson, Mississippi.  He was a Decorated Vietnam Veteran with the United States Army. He loved fishing, boating and golfing.
Robert is preceded in death by his parents, brothers, Roy Glen Thornton and Charles Lee Thornton.  He is survived by his wife, Janet Clair Thornton, daughter Brandy Nelson (Darin), step-son George Horelka, sister Shirley Annette Thornton and brother William Joseph Thornton (Chris), two grandchildren, Jake Robert Nelson and Jude Rush Nelson and numerous nieces and nephews.
Visitation will be from 5:00pm-8:00pm on Friday, September 14, 2018 at the James Crowder Funeral Home in La Marque.  Funeral Service will be at 10:00am on Saturday, September 15, 2018 at the James Crowder Funeral Home with Dr. C.O. Magee officiating. Burial will be at a later date when weather permits.