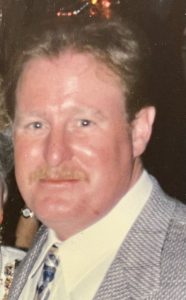 In loving memory of Robert Scott Dotson
Robert Scott Dotson, 67, passed away on September 12, 2023.  He was born on July 10, 1956 in LaMarque, Texas, the son of Bobby and Marilyn Dotson.
Scott grew up in Hitchcock and after graduating from Hitchcock High School, he joined the US Postal Service where he worked for 42 years as a letter carrier in Friendswood and LaMarque.
In addition to his mother and father, he was preceded in death by his wife, Annette.  He is survived by his sister, Kimberly Tucker, nephew Christopher Tucker (Arielle) and numerous friends.
The family would like to express their appreciation to his lifelong friends for their love and support.
Details of Celebration of Life will be shared in the near future.