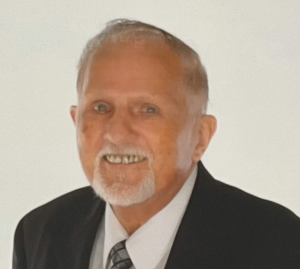 ROBERT S. PATERNO, (Bob) age 83, died November 6th at his home in BellaVita Subdivision and was welcomed to heaven by his Lord and Savior. He was diagnosed with Sclara Derma in the late 90's but went into remission a year later. Only during this past year did it begin to take it's toll.
Bob was born October 7, 1940 in New York City and was the last of 5 children born to Annette and Charles Paterno. After getting his high school degree, he joined the US Air Force in 1958 and served in Korea as an Administrative Specialist until 1961. Several years later, he attended and then graduated from the University of Massachusetts. While attending the university, Bob became a Fred Astaire dance instructor to help pay for his schooling.
Bob became a successful insurance agent and eventually moved to Houston in 1976. He enjoyed playing golf, skiing ballroom dancing, flying (he obtained a private pilot's license), cruising and scuba diving but his main interest was playing tennis. He and his team won the coveted title of USPTA Adult Tennis League Texas State Championship in 2001 and 2002
In 1987, Bob met the love of his life Kelley who also became his wife and his grand ballroom partner. Together, they cruised the world (over 17 cruises) and visited many foreign ports such as Australia and many countries in Europe. Several were with their best friends George and Beverly Yeiter or with his brother Thom and his wife Fran.
During his tenure in the Houston area, Bob owned and operated four very successful postal centers which he eventually sold at a very profitable margin. In 2004, Kelley and he moved to BellaVita, a community for seniors and fell in love with all the folks here. They took part in many of the activities and even taught ballroom dancing at the club house. Bob was no sloucher: he always had to keep busy. Before long, he was doing various job around BellaVita including installing cabinets, flooring, fans and making minor repairs. He and his brother Thom are responsible for the construction of the library shelving complex.
For the past 20 years Bob has been an active member of South Main Baptist Church in Pasadena.
Bob was blessed with 5 children, all boys: Robert, Michael, Thomas, William and lastly Anthony. All survived him except William who died as an infant. He is also survived by his brother Thomas, his sister Anne , his sister-in-law Frances, a multitude of grandchildren, nephews and cousins and especially his most coveted friends, George and Beverly Yeiter.