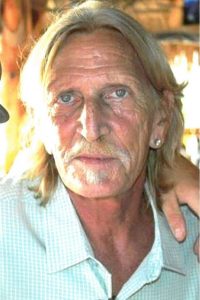 Robert Marcus Mitchell, 65, of Texas City passed away on Friday, July 12, 2019.
He was born May 23, 1954 in Broken Bow, Nebraska to Doyle and Ethel Mitchell.
Robert lived in the Galveston County area since the 70's; he was a pipefitter with Amoco/BP retiring after 35 years. Robert was a good listener, had a good personality and taking care of family was his main priority.
He is preceded in death by his parents, his wife Nancy Ann Mitchell, son Miles Christian "Bubba" Mitchell and brother Jarmon Mitchell.
He is survived by his three sons: Marcellous Mitchell, Shawn Michael Roper and wife Heidi Ruschenberg and Paris Miles Mitchell and wife Lydia Perkins; daughter Kassandra Garza; and his five grandchildren.
A visitation will be held from 5:00pm to 7:00pm, Monday, July 22, 2019, at James Crowder Funeral Home in La Marque, with a memorial service to follow at 7:00pm.