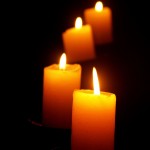 Robert Lee Brantley, 74, resident of Dickinson, Texas passed away September 12, 2016 in Houston, Texas. He was born May 28, 1942 in Broken Arrow, Oklahoma to parents, Earnest and Virginia Brantley. He was a member of Church of God Prophecy.
He is survived by his loving wife, Betty Brantley; children, Tonya Hawkins and husband Malcolm, Tammy Cortez and husband Joe, Mark and Jennifer Hobson, and Chad and Deniss Ewer; sister, Neta Graves and husband Richard; brother, Harold Brantley and wife Donna; grandchildren, Austin, Emily, Jack, Annie, Joey, Nathan, Naomi, Adam, Audrey, Dennis, and Judah; numerous nieces and nephews, and other family members.
Visitation will be held from 6 pm-8 pm Thursday, September 15, 2016 at Crowder Funeral Home in Dickinson, Texas.
Funeral services will be held at 1 pm Friday, September 16, 2016 at One Life Church, 16920 N. Texas Ave., Webster, Texas 77598.
Interment will be private.