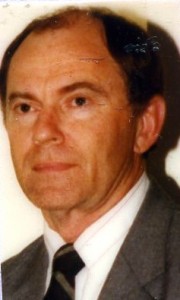 Robert La Vern Davis, 76, of Dickinson, TX, passed away September 5, 2015 at the home of his former wife in Dickinson TX. Robert was born September 29, 1938 to Robert Reginald and Ila Agnes Davis in Walton County, Florida. He received a Bachelor's degree from Stetson University in Deland, FL & a Master's Degree in Psychology from Catholic University in Washington, D.C. Robert served his country in the U. S. Army and retired as a civil servant from the Pentagon as a personnel analyst. Upon retirement he helped organize the Pensacola senior softball team & played softball for years. He enjoyed classical music, and Genealogy as a hobby. He was preceded in death by his parents.
Robert is survived by his son, Robert Davis, sister Ann Carlos , brother in law Tom Carlos nieces Terry Forsythe , Gloria Carlos & nephew Tomas Carlos.
Funeral Mass will be held @ 10:30 am, Tuesday, September 29, 2015 at Shrine of the True Cross Catholic Church, Dickinson, TX.
In lieu of flowers donations may be made to:
Society of St. Vincent de Paul
FM 517 Rd. E. Dickinson, TX 77539