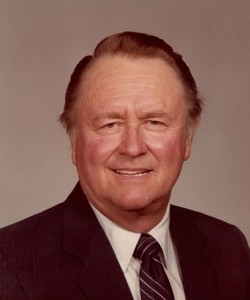 Robert Henry Smith Jr.
Robert left this earth on March 1, 2016. He was a native of Galveston, TX born on August 11, 1929 to Lucy Prino and Henry Smith. He was a resident of La Marque Texas for 64 years.
His parents and his sisters Margaret Crane and Francis Mattes precede him in death. He is survived by his wife of 64 years Patricia Faye Smith, and sons Boyce Smith and wife Salina, Michael Smith and wife Pamela, Brian Smith and wife Mary Ann, daughter Darlene and husband Jerry Cates. Robert and Patricia have 9 grandchildren, which include Suzanne Schmid, Amanda Droit, Erin Van Camp, Danielle Smith, Robby Smith, Chris Cates, Chance Smith Autumn Cates, Tanner Cates and 11 great grandchildren along with nieces and nephews.
Robert was a veteran of the Army Air Corp from 1946 to 1948 and was stationed in Okinawa, Japan. During his career he spent 29 years working at the Texas City Refining Co. (now Valero) in Texas City, Texas retiring in 1988.
He was a member of the La Marque Masonic lodge for over 50 years and was also a member of the Scottish rite. He attended Trinity Lutheran Church in La Marque for over 64 years.
Robert loved to tinker with mechanical things and could fix just about anything including lawnmowers, appliances and what we now call "vintage cars" before the age of electronics. His "free" consulting services were always available to family and friends on how to fix things he knew about.
He was loved by all and we will miss him dearly. The fond memories of the husband, father, grandfather and friend will remain in our hearts.
Services are at Crowder Funeral Home in La Marque beginning with visitation on Friday March 4, 2016 from 5-8 pm and funeral services on Saturday March 5, 2016 starting at 10 am with Dr. C.O. Magee officiating. Burial will follow at Galveston Memorial Park in Hitchcock, Texas.
Pallbearers are D.A. Mattes, Kirk Ober, David Ober, Robby Smith, Chance Smith and Tanner Cates. Honorary Pallbearers are Bobby Van Landingham, L.F. Van Landingham, Matt Schmid, Shane Droit and Judah Van Camp.
In lieu of flowers, donations can be made to the Trinity Lutheran Church in La Marque.