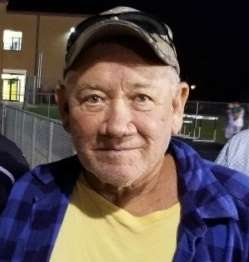 Robert (Bobby) Kohn, Jr., 69 was born on December 7, 1950 in Galveston to Robert Sr. and Betty Kohn.  He passed away peacefully at his residence on May 25, 2020.
Bobby was a 1969 graduate of Texas City High School.  Upon completion of High School he went to work for Union Carbide.  He joined the US Navy Reserves.  Once he completed his Naval commitment he went back to work for Union Carbide until retirement in 2000.
He married the love of his life Carol Steinbach Kohn in June of 1971 and they had 2 children.  Bobby used to be an avid runner having ran and completed 2 Houston marathons and qualifying for and running and completing the Boston marathon.  He loved to fish, crab, garden, making nautical arrangements out of driftwood and his famous crab shell ornaments. He also loved spending time with his Grandkids whom he adored.  He was very excited about a recent trip he was able to take with Mom to Key West Florida.  He was a member of St. Mary of the Miraculous Medal Catholic Church in Texas City.
Bobby is preceded in death by his parents and granddaughter, Allison Mackenzie Scalf.  He leaves to cherish his memory his loving wife of 48 years, Carol Steinbach Kohn, 2 children, Tanya Kohn Scalf and husband John and Robert (Trey) Kohn, III and wife Brooke.  Also left to cherish his memory are his 5 grandchildren, Ryan Scalf, Haley Kohn, Tanner Kohn, Korey Lynn Kohn and Laney Scalf as well as his sister Debra Dykema and sister-in-law Joan Tumlinson and numerous nieces and nephews.
A graveside service will be held on Saturday, May 30, 2020  at Galveston Memorial Park Cemetery with visitation from 9-10 and service at 10:00am with Deacon John Carrillo officiating. In lieu of flowers memorials may be sent to St. Mary of the Miraculous Medal Catholic Church in Texas City.