Robert (Bob) Richard Miley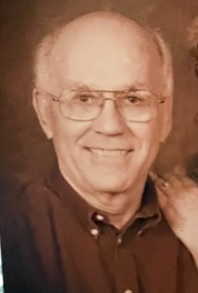 Robert (Bob) Richard Miley, 81, passed away on October 16, 2021 at Clear Lake Hospital in Webster Texas.  Bob was born June 29, 1940 in Ann Arbor, Michigan to Richard Miley and Lucile Hieber.  Bob is survived by his beloved wife of 38 years Cecilia Ann Miley; sons Robert Arthur Miley (spouse Rachel), Michael Scott Miley (spouse Tracy), Michael Dee Henderson (spouse Susan), Eric Parker Miley (spouse Amy); sisters Mary Lou and Susan; grandchildren Madison Ann Miley, Derek Dean Miley, Parker Mays Miley, Dylan Scott Miley, Christian Grant Henderson and Kenneth Wayne Donaldson; Great Grandchildren Bristol Wyatt and Kenley Donaldson and numerous friends.
Bob worked for 57 years and had various jobs ranging from a Paperboy, to Horn Tester for the Ford Company and as an Engineer in the Aerospace Industry at National Aeronautics and Space Administration (NASA) for Bendix Aerospace, Lockheed, United Space Alliance and GEO Controls during the Apollo, Space Shuttle and ISS Missions. Bob worked his way through college and earned his degree from Eastern Michigan University.
Those who knew Bob, found him to be a very loving and kind soul, who loved his sports and most of all his Michigan Wolverines football team (Go Big Blue).  Bob lived a full and blessed life and his greatest joy was being with his wife, grandkids and family.  Bob also enjoyed the company of his many four-legged friends (Angus, Pete, Kirby, Ferguson, Foxy, and Sophie).
Bob was preceded in death by his father (Richard), mother (Lucile), son (Richard Alexander Miley), brothers (Kenny and John) and his sister (Pat).
Bob was a wonderful person and never forgot to make any person welcome into his circle.