Richard "Rich" Albert Kamp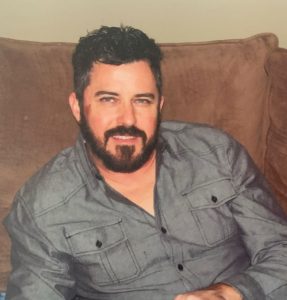 Richard "Rich" Albert Kamp, of Seabrook, passed away on Monday, October 10, 2022 at his home in Seabrook, Texas at the age of 55. He was born on January 27, 1967 in Houston, Texas to Richard Dean and Susan Kamp.
Rich loved the outdoors. He enjoyed hiking, fishing, boating, camping and long distance cycling. He was a people person and got along with anyone he met. Not to mention his love for food, sports, cars, animals and music. But his greatest love of all, was spending time with his family.
Rich was preceded in death by his father Richard Kamp.
He is survived by his daughter Dakotah Skye Kamp, son Drayden Kole Kamp, and Mother Carla, Mother Susan and Clyde, sisters Kim Tyson and Missy Ward, brother Brandon Hamberg, fiancé Stevie Renee Saia, stepsons Skylar Stephen Saia and Tre'ton Shane Leishman and many other loving family and friends.
In lieu of flowers, you may send memorials to International Rett Syndrome Foundation, 4500 Cooper Road, Suite 204, Cincinnati, OH 45242.
Cards and condolences may be sent to 937 Mystic Village Lane, Seabrook, Texas 77586.
A Memorial Service will be held at Walter Hall Park, 807 Hwy 3, League City, Texas on Saturday, October 15, 2022 at 1pm.