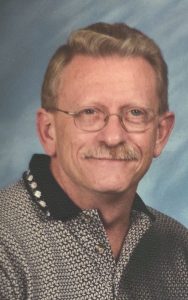 Richard E. Russell, 80, of Houston, Texas, passed away on Christmas Eve from complications due to Covid19.  He was a loving Husband, Father, Grandfather, and Great-grandfather.
Born January 28, 1940, to Homer Theodore Russell and Julia Allen Russell in Miami, Oklahoma, he graduated from the University of Oklahoma with a BA in mathematics and physics.
Richard married the love of his life, Janice Howie, in 1960.  He is preceded in death by his parents, Ted and Julia, and his brothers Ted (Pat), Allen (Pat), and Robert.  He is survived by his wife, Janice, their children Mark Russell (Sylvia) and Linda Russell, grandchildren Deneka Mathews Martinez (Casey) and Marc Humphreys (Jazzmine), great-grandchildren, Kylie and Janie Martinez and Eddie and Alfie Humphreys and six fun loving nieces and nephews.
After graduation, Richard and family moved to St. Louis where he worked as a systems analyst at ACIC and Conductron.  After a tornado destroyed their home in 1967, he took the opportunity to move to Clear Lake City and work for IBM.  During that time he worked on a variety of projects as a NASA contractor including the Apollo and Space Shuttle missions.  In 1976, he took an assignment with IBM in Stuttgart, Germany, where the family enjoyed living in a small village and traveling throughout Europe.  Richard and Janice also enjoyed a brief assignment to Sydney, Australia.  He retired from IBM in 1995.
In 1994, Richard and Janice built a vacation home in Ruidoso, New Mexico, where they happily enjoyed the cool summers and some winter holidays.
Richard was an avid sportsman.  He collected numerous table tennis trophies, bicycled everywhere, played tennis regularly, coached Little League baseball, and enjoyed camping with his family.  After retirement, he added wood working and carving as well as watching soccer and table tennis to his hobbies. Richard was known for his sense of humor and playfulness.  He enjoyed playing with his kids, grandkids and particularly his great-grandkids.
The family wishes to thank the loving people of The Cottages at Clear Lake for their care in the last stages of his life.
In lieu of flowers, the family asks that gifts be made to the charity of your choice in his memory.  We also ask that you tell a few people a silly joke and make them laugh.
There are no current plans for services because, you know….