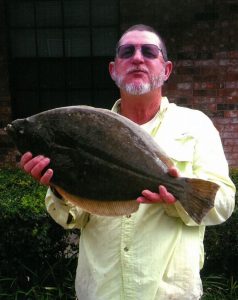 Richard A. Corbett, 58, of La Marque passed away October 23, 2016.  He was born February 24, 1958 to Lola and Arthur Lee "Red" Corbett, Sr. 
Richard was a lifetime resident of La Marque and a member of First Christian Church of La Marque.
He is preceded in death by his parents and brother Arthur Corbett, Jr.  Richard is survived by his wife and soulmate Kathy; step-daughter Jennifer Wenner; step-son Justin Wenner (Autumn); his sister and brother-in-law; Donna Corbett Newding and husband Jack; sister-in-law; Linda Corbett; three step grandchildren; Dylan Wenner, Sophia Wenner and Christian Hernandez; niece Mary Catherine Giusti and Shannon Griffin, nephew Johnny Giusti and wife Crystal, nephew Arthur "Bubba" Corbett and wife Jamey, niece Kimberly Corbett Crawford and husband Bobby, great nephew and great nieces JJ Giusti, Katy Giusti and Mc Kenna Corbett and a multitude of cousins and friends.
The family would like to thank the special friends that gave their love and support at their time of need and the Hospice Care Team for the care given to Richard.
A graveside service will be at 10:30am on Friday, October 28, 2016 at the Alta Loma Cemetery in Santa Fe, Texas with Rev. Rex Teter officiating. The family would like for everyone to dress casual and join them after the service at Louis Bait Camp to remember this Special Guy.
He will be missed.