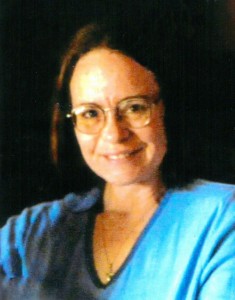 Rhonda Joy Posey Maines, 56 of La Marque, TX, passed peacefully away in her sleep on July 6th, 2015. Rhonda was born on December 31st, 1958- Born on New Year's Eve; her parents nicknamed her their "Little Tax Deduction" which set the tone for her very special life.
Rhonda is preceded in death by her Mother and Father, Mr. and Mrs. Eddy McLaren, her first husband of 35 years, Tom Posey, as well as, older brothers in blood and marriage, Steve McLaren and John Posey.
Rhonda's life was blessed when she again found love with Mr. Rick Maines, a man who loved her very dearly with all his heart. They married on August 11th, 2014. Sometime later, as many of you may know, she was diagnosed with stage 4 breast cancer, which eventually spread to her brain. Rick provided the deepest loving care for Rhonda from the moment he met her to the very moment she took her last breath. Rick's devotion and love for Rhonda was truly a thing to behold. We are all proud and honored to have him in our lives and in our family.
She is survived by her husband Rick, her children: T.J. and husband Harvey, Danny, Fannie, and Sarah and husband Robert. She also leaves behind 5 grandchildren: Tommie, Logan, Jade, Erica & Charlotte. Her siblings: 2 brothers and their wives, Shawn & Lori McLaren, and Daryl & Lisa McLaren, and 4 sisters, Cynthia, Tracey, Lisa, and Donna. She had many beloved nieces and nephews, and countless friends and extended family.
Rhonda will be remembered as a loving wife, mother, grandmother, sister, friend and aunt. She lived her life to the fullest and could often be found at her favorite hang-out spot, Murphy's on Main Street, playing the juke box, doing a little dance and drinking her Dr. Pepper. Even when she was going through the toughest chemotherapy, her smile and sweet personality could make anyone's day, and she never met a stranger.
She will be lovingly remembered and greatly missed by many. Her memory will live on through all the lives of us whom she graced with her unique spirit.