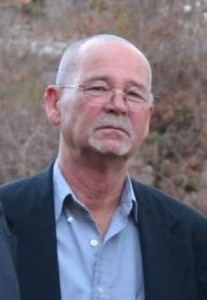 Rex Manuel Griffith, Sr., 63, thirty five year resident of Algoa, Texas, passed away May 11, 2015 in Webster, Texas. He was born August 15, 1951 in Houston, Texas to parents L.C. Griffith and Verna Mae Griffith. He worked for B.P. Chemical Plant for twenty-nine years and then retired. He then went to work for Chemac for seven years.
He was preceded in death by his father, L.C. Griffith.
He is survived by his mother, Verna Griffith; wife Mercy Griffith; daughters, Megan Stoler and husband Allan, Marsha Banda and husband Xavier; son, Rex Manuel Griffith, Jr; sisters, Brenda Watson and Sharon Riddle; brothers, Danny Griffith and wife Jewell, Donald Griffith and wife Linda, Jeff Griffith and wife Donna; his "Favorite" grandchildren, Mara and husband Army SPC. Jacob Danesi, Mariah Reyes, Marissa Banda, Marcus Banda, and Mia Stoler.
Visitation will be held from 5 p.m.-8 p.m. Wednesday, May 13, 2015 at Crowder Funeral Home in Dickinson, Texas. Funeral services will be held at 10 a.m. Thursday, May 14, 2015 at Crowder in Dickinson with interment following at Hayes Grace Memorial Park Cemetery in Hitchcock, Texas.