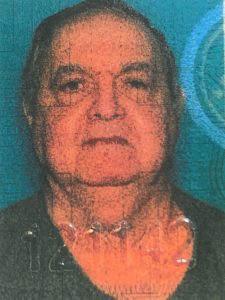 Raymond Junior Madrazo, 80, of League City, Texas, passed away on September 11th, 2023, from health complications.
He was predeceased by his father Raymond Madrazo, mother Ruth Madrazo, and brother Joseph Madrazo and his wife Adela, and he left behind son Christopher Madrazo and his wife Angela, grandson Landon Madrazo, and his brother Floyd Madrazo and wife Candy Madrazo.
Raymond grew up in the Detroit area of Michigan.  He enjoyed watching baseball & football, old cowboy movies, and spending time with his family.