Rachelle Lynnette Crawford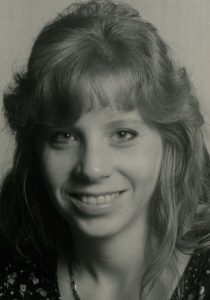 Rachelle Lynnette Crawford, 55, a resident of League City, Texas, passed away on March 31, 2023. She was born on April 25, 1967  in San Jose, California, to parents, Duane Allen Spellman and Bonnie Mae (Merkley) Spellman.
Rachelle was a member of The Church of Jesus Christ of Latter-day Saints in League City, Texas.
She was a loving and devoted wife and mother.
Rachelle is survived by her parents; husband, Corey L. Crawford; daughter, Tiffany A. Daniel; sister, Valerie L. Heydarn and brother, David A. Spellman.
In her honor, a visitation on Thursday, April 6, 2023 from 3:00 pm to 4:00 pm at Crowder Funeral Home in Dickinson, Texas. A funeral service will follow at 4:00 pm.