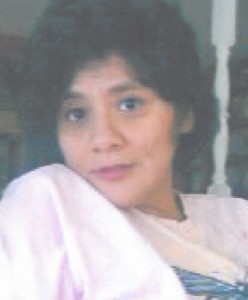 Rachel Marie Rodriguez, 45, of Texas City passed away Sunday, May 17, 2015 at Mainland Medical Center. She was born July 11, 1969 to Rolando and Teresa Rodriguez in Chicago, IL. She was a resident of Texas City for 35 years.
Rachel was a loving child. She earned the gold medal in the Special Olympics for Bowling and she loved the color Red.
She is survived by her parents, sister, Rebecca Norgan, brother Rolando Rodriguez, II, nephews Christopher Norgan, Taylor James Norgan and Bailey Norgan; several aunts, uncles and cousins.
The family would like to say a special thanks to her caregiver Connie Loyden who took care of Rachel for the past 6 years and her aunt Erna Garcia.
Visitation will be on Friday, May 22, 2015 from 5:00pm – 8:00pm at the James Crowder Funeral Home in La Marque.