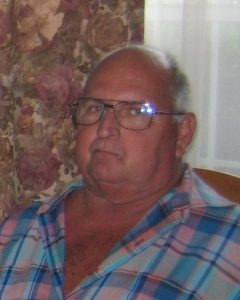 Philip Lee Ashmore, 73, resident of Santa Fe, Texas passed from this life, February 28, 2018, surrounded by his loved ones. Philip was born July 10, 1944, to proud parents, William & Frances Ashmore in Galveston, Texas.
He proudly served in the US Army. Philip's career was in a management capacity at Todd's Shipyard, Galveston. He is a member of the American Legion.
He is preceded in death by his parents, and brother William Ashmore.
Philip leaves behind to cherish his memory, his loving wife, Patricia Ann Ashmore; one daughter, Rene Ashmore-Cannavo & husband Carl; his son, Ronald "Ron" Hagood; his brother, Van Kirk Ashmore & wife Janice; a sister-in-law Duannah Ashmore; as well as his cousin, Ruth Ann Ballard & husband Jim; nephew and friends.
In his honor, a visitation will be held at Crowder Funeral Home, Dickinson, Texas, on Wednesday, March 7, 2018, from 5:00 pm to 7:30 pm. A Graveside service will be held at Central Texas State Veterans Cemetery (Ft. Hood), Killeen, Texas, on Monday, March 12, 2018, at 1:00 pm.  Honorary pallbearers are, Jerry Netherton, Charles Collins, E.J. Jalufka, Jerry Eschberger, Van Kirk Ashmore, Ron Hagood, & Carl Cannavo. A special thanks to Tami & Jerry Netherton.
In lieu of flowers, donations may be made to the Wounded Warrior Project.