Penny Rosemary (Wahlquist) Jackson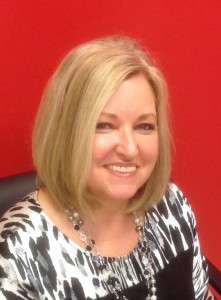 Penny Rosemary (Wahlquist) Jackson, age 54, a resident of Santa Fe, Texas passed away on Friday, February 12, 2016, at Clear Lake Regional Hospital with her family at her side.
Penny was born on January 1, 1962 in Memphis, Tennessee to William and Esther Wahlquist. Penny grew up in Dickinson, Texas where she graduated and met her high school sweetheart John at age 19. Penny and John were then married and traveled, living in multiple states to later return to Santa Fe, Texas where they raised their two children, Justin and Monica. Penny worked for Genesis Boutique & Salon for 8 years where she became even more loved by work friends and long-time clients.
Penny undoubtedly had a heart of gold and a pure, genuine kindness and love that would be difficult to replicate. Being the strong woman that Penny was, she would not want anyone to shed a tear but to rejoice in knowing that she lived a very happy life and will always be watching over everyone with a smile on her face.
Penny was preceded in death by her mother, Esther Wahlquist. She is survived by her father William Wahlquist; her husband of thirty-four years, John Jackson; her children, Justin Jackson and Monica Jackson; and her grandson, James Jackson.
Memorial services will be held at 10:00 a.m. on Thursday, February 18, 2016 at Crowder Funeral Home in Dickinson. Burial will follow at Mt. Olivet Cemetery located on I-45 South in Dickinson. The family will receive visitors at the funeral home from 5:00 p.m. until 8:00 p.m. on Wednesday. A reception to celebrate Penny's life will follow the graveside service at the Jackson Family residence in Santa Fe.