Patty Lou Streeter Gilliland Guedin 1936-2018
Patty Lou Streeter Gilliland Guedin 1936-2018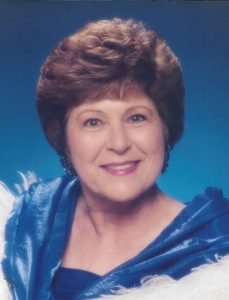 Patty Lou Guedin, 81, of Santa Fe, TX, formerly of Topeka, KS, passed away on Sunday, March 18, 2018, in a Texas City, TX, care facility. She was born September 17, 1936, in Topeka to Eligha W. and Dorothy Mae Davis Streeter.  She spent her youth in Topeka and attended Curtis Junior High and Topeka High School.  Throughout her life, Patty was an exceedingly loving person, who was very devoted to her family and friends.  Patty will be warmly remembered for her quick wit and infectious laughter.  She spent many years raising and loving her children in Colorado, before moving to Texas. She married Jack Guedin on February 14, 1988, in Santa Fe, Texas. He survives and continues to reside in their home in Santa Fe.
Other survivors include two daughters, Cheryl Gilliland Markham of Albuquerque, NM, Lisa Gilliland Keel of Longview, TX, eight grandchildren, two great-grandchildren, many cousins, nieces, and nephews.  She was preceded in death by her parents Eligha and Dorothy Streeter, her brother Kenneth W. Streeter and wife Lucille Palmer Streeter, sister Jeanette Streeter Moore, son Gil Gilliland, daughter Marsha "Dandy" Gilliland Pankau, and one grandson.
The family will receive friends from 1-4 p.m. Friday afternoon, at the Crowder Funeral Home in Dickinson, TX.  Memorial contributions may be made to Huntington Disease Society of America, www.hdsa.org.