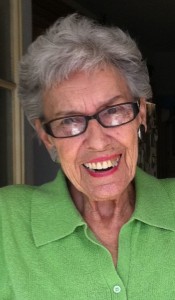 Patsy Jean Clubb
On the evening of April 26th, Patsy Jean Clubb passed away peacefully in her home while being comforted by her family. Patsy was 86 years old.
Patsy was born on August 18, 1929 in Dallas, Texas. She was the only child of Cavis Ord and Walter Hunley.
She was a member of Pine Drive Baptist Church for many years. Patsy retired from Amoco Oil Refinery after many years of dedicated service as the HR manager. Patsy served as a board member for Keep Dickinson Beautiful where she received many awards for her hard work and selfless dedication. She also spent many years working for the Dickinson Church Women's United thrift store. Patsy was a loving and caring wife, mother, daughter, and friend.
Patsy was preceded in death by her parents, Louise and Walter, husband William Mayberry, husband Loyd Clubb, son Charles Clubb and her three daughters, Janet Golian, Toni Mayberry, and Tammy Harris.
Patsy is survived by her daughter Nancy Coker and husband Kelley, son-in-law Greg Golian, stepdaughter Mary Conley, stepson Greg Clubb and wife Helen. She is also survived by grandchildren Chassie Bankston and husband Bradley, Brittany Cullison and husband Michael, Kady Dupre and husband Brian, Traci Neely and husband Stephen, Aime Bennett, Jessica Smith, Michelle Clubb, David Clubb, Cody Smith and Shane Smith. Patsy had thirteen great-grandchildren and two great-great-grandchildren, who all remember spending time with Gran watching Gone with the Wind or The Wizard of Oz.
Patsy was dearly loved and will be deeply missed.
A memorial service in her honor will be held at 10 a.m. Saturday, April 30, 2016 at Crowder Funeral Home in Dickinson, Texas.