Patricia Lowery Billingsley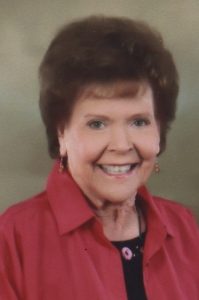 Patricia Lowery Billingsley passed away May 9, 2018 at her home in Bacliff, TX. She was born December 27, 1929, to Lula and William Lowery. Pat was known as the matriarch of the hardware store and lumber yard her family has owned for 46 years. She would help you fix anything in your house. Pat and her husband Harvey played cards and golf for many years with their friends from Golfcrest Country Club. They also spent time traveling with friends and hosting lots of parties at The Bay. She spent many years supervising children on the pier and taught most of them how to water ski. Pat was an excellent cook and was known for her crab meat gumbo. She loved to feed a crowd. She cherished teaching her grandchildren the important things in life: etiquette, manners, national news and how to multiply. Pat is survived by her son Bill Billingsley; daughter Susan Milton; grandson Jake Milton and wife Melanie and their two children; and granddaughter Michelle McDonald and husband Danny and their three daughters.
The family will be receiving friends 12:00 -1:00 p.m., Sunday, May 20, 2018 with a celebration of life at 1:00 p.m. at Crowder Funeral Home Chapel, Dickinson, Texas. In lieu of flowers, the family request donations be made to Benchmark Family Services, 1100 Gulf Freeway Suite 120, League City, Texas 77573.