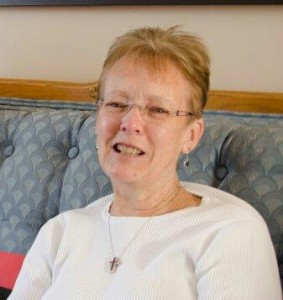 Pamela Susan Schultz was born to Ray and Eleanor Hunt on February 20, 1955 in Charleston, West Virginia.  She was a graduate of Herbert Hoover High School and Morris Harvey College (now the University of Charleston).
Pam came to know the Lord at an early age and was a member of St. Andrew Presbyterian Church in Pinch until moving to Texas in 1994.  She has been a member of Bay Area Presbyterian Church (BAPC) since moving to Texas.
Pam had many passions but none more so than as a teacher to her precious Pre-K students at Westminster Christian Academy (WCA).  While Pam and her husband did not have any children each year she eagerly adopted a new class of children like they were her own.  Pam retired from full time teaching in 2013 and continued to work as a specials teacher and as office staff in the WCA Pre-School.
Pam is survived by her husband Tom, brothers Steve Hunt of Pinch, WV and Dave Hunt of Glen Burnie, MD (wife Cathy Payne Hunt and sons Ryan and Drew), brothers-in-law Don Schultz of Orlando, FL (wife Lynelle Johnson Schultz, daughters Morgan Schultz Flowers and Brittney Schultz) and Mark Schultz of Atlanta, GA (wife Georgia Brunswick Schultz, son Davis and daughter Addie), Tom's parents Wally and Ruth Schultz of Orlando, FL, Aunts Vernita McConihay (husband Butch), Carol Board Westfall (husband Eddie), Sue Haddix and Uncles Larry Hunt (wife Carol) and Gerald Sheppard (wife Shirley).
Pam passed away suddenly in Orlando, Florida on Wednesday, February 4, 2015.   There will be a visitation on Monday, February 9, 2015 from 1 to 4 pm and 5 to 8 pm at Crowder Funeral Home in Webster.  Pamela will be laid to rest near her parents in the Elk Hills Memorial Park Cemetery in Big Chimney, West Virginia under the direction of Hafer Funeral Home in Elkview, West Virginia.
A memorial service will be also be scheduled in the near future for the BAPC and WCA families to celebrate Pam's life.
In lieu of flowers the family is requesting donations be made to the Westminster Christian Academy Annual Fund (670 East Medical Center Boulevard, Webster, TX, 77598).