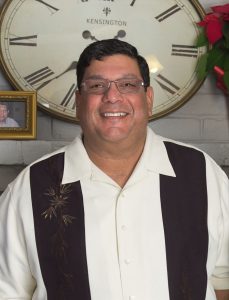 Oscar Ricardo Medrano, 58, passed away on June 23, 2022, in Houston Texas. He was born on April 14, 1964, in New Orleans, Louisiana. He was preceded in death by his parents, Oscar and Elise Medrano, as well as his sister, Anna Medrano. He attended primary school in Louisiana and graduated from Marion Abramson Senior High School in May of 1983.
Oscar is survived by his brothers, Andre Medrano (and wife Trudy), Benjamin Medrano (and wife Terilynn), his sons, Joshua Medrano (and wife Amanda) and Zachary Medrano, his three grandchildren, Scarlett, Natalie and Wyatt Medrano, his nephew, Nathaniel Medrano, and niece, Bella Medrano, as well as numerous family members and friends.
Oscar worked at Martin Marietta Aerospace as a millwright. While there he worked on multiple space lab missions for NASA along with numerous peacekeeper project for the Airforce. He always enjoyed telling everyone that he used to make "space-A-ships". He joined Air Products Chemical Plant as an Operator and worked in both their Louisiana and Houston plants, moving his family to Houston in 1992 to continue his career as an operator.  He most recently worked at DuPont/Kuraray for the past 14 years as an Operator and Union Steward, retiring from those positions in 2020.
Oscar enjoyed spending his free time building hot rods and working on cars. He especially loved that this was a hobby he could share with his sons. They spent many weekends working together on projects and learning from his expertise. Oscar always enjoyed spending time with family and friends. He loved a captive audience and was a wonderful storyteller, he had a great sense of humor and a booming laugh that encouraged others to join in. Some of his favorite activities included fishing, hunting, sailing, cooking, and working in his garden. Recently he was able to share many of those passions with his grandchildren, passing on his green thumb and love of the outdoors.
A celebration of life service will be held on Saturday, July 9, at 10:00 a.m. at Crowder Funeral Home, 851 F.M. 517 Rd W., Dickinson, Texas 77539.